Facebook Mentions comes to Google Play, allows verified public figures to keep in touch with others
7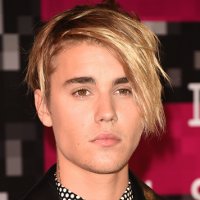 Launched in July 2014 for iOS users
, Facebook Mentions is now available in the Google Play Store. Only public figures with a verified Facebook page can use it. If you qualify as a public figure, click on the sourcelink to sign up for the app. Sure, iOS users got a year and half head start, but we would imagine that celebrities use Android too.
Facebook Mentions allows public figures to push out live streaming video, and send out updates via Facebook, Instagram and Twitter. They can read what others on Facebook are saying about them or topics that they are interested in. The app also shows what's trending on Facebook, and highlights posts from accounts that the public figure is tracking. With the app, a celebrity can use his/her handset to share updates, photos,videos and more.
Back when the app was launched for iOS, we noted that regular guys and gals could install the app too, but it would be a waste of storage on their devices. Remember, for every Justin Bieber there are 1,000 guys like Bobby Bieber, working his 9 to 5 job trying to make ends meet. And yes, there is an app made for guys like Bobby who are not public figures. It's called Facebook.
source:
FacebookMentions
via
AndroidAuthority