After six days of testimony challenging Qualcomm's licensing policies, the FTC rests its case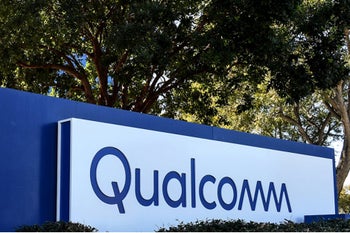 With the entire smartphone industry watching the FTC v. Qualcomm non-jury trial intensely, the FTC rested its case today, the sixth day of proceedings. The trial is expected to last 10-days, and the antitrust agency is trying to prove that the chip maker's "no license, no chips" policy, and the royalties it demands, makes it a monopoly. The FTC's argument is that the company's policies tend to discourage competition. Qualcomm has responded by noting that it has never withheld chips from a customer, and that manufacturers turn to Qualcomm because their chips are superior to the competition's.
According to CNET
, phone manufacturers are also complaining that Qualcomm's fees are based on a percentage of a handset's total value. These companies say that the fee should only be computed using a percentage of the value of the Qualcomm chip being licensed.
Today, the FTC called University of California-Berkeley economics professor Carl Shapiro to the stand. Shapiro took a look at how Qualcomm's policies have affected the chip market, and came to the conclusion that the company was operating as a monopoly through 2016 in respect to CDMA and premium LTE modem chips. The professor said under oath that Qualcomm is using its monopoly power to charge an "unusually high amount" to license its patents.
On Monday, Judge Lucy Koh heard testimony from an Intellectual Property consultant who said that the royalties on Qualcomm's standard-essential patents were too high. These patents, needed by manufacturers so that their products can meet technical standards, are supposed to be licensed on a fair, reasonable and non-discriminatory manner (FRAND). The consultant said that the royalty rate for a multimode LTE modem should be 6%. Apple's COO Jeff Williams testified yesterday that Apple asked for a 5% rate, or $1.50, based on the $30 cost of the component. Instead, it paid $7.50 for each iPhone installed with the chip. The executive admitted that Apple signed an agreement with Qualcomm in 2013 because the company felt like it "had a gun to its head."
Now that the FTC has presented its case, Qualcomm will call up witnesses to testify in its defense. If the FTC prevails, Qualcomm will most likely have to change the way it does business in the U.S.