FCC's 600MHz spectrum auction begins August 16th; total bidding must exceed $86.4 billion
6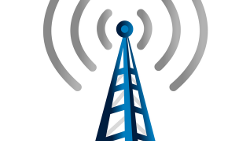 The FCC announced today that 62 bidders have made their upfront payments related to the auction of 600MHz spectrum for wireless communications. No surprise, payments have been received from Verizon, T-Mobile, AT&T, Dish Network and Comcast among others. The first stage of the auction helped the FCC come up with a "bogey" of $86.4 billion. That amount of money must be bid by all of the winning participants of the 126MHz in airwaves up for bid. The spectrum is being reconfigured so that it can be used for mobile communications.
The bogey was
originally expected to total $30 billion
. If the forward auctions, which start on August 16th, don't generate at least $86.4 billion in winning bids, the FCC will hold a new reverse auction with the television broadcasters for a lower amount of spectrum. The 600MHz spectrum is considered to be low-frequency, which explains the heavy demand by carriers. Low-frequency spectrum produces signals that travel farther and penetrate buildings better.
AT&T and T-Mobile have reportedly budgeted $10 billion and $8 billion for the auction
, respectively
. But that was well before the reverse auction was held. The bottom line is that even outfits like Verizon, AT&T and T-Mobile can't afford to bid for spectrum at what looks to be very inflated prices. If additional auctions are required, the entire process could drag well into 2017.
source:
Reuters