FCC website accidentally leaks letter from AT&T's lawyers to the agency about the T-Mobile deal
28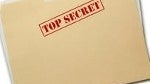 The other day, we
reported
that AT&T had hired investment bankers to
sell off part of its combined network if required to by the Feds
to complete its purchase of T-Mobile. According to a letter written by AT&T's legal team and leaked on the FCC web site, AT&T could spend $3.8 billion to build out LTE to rural areas of the country and match Verizon's plan to cover 97% of the U.S. population with 4G.
According to the letter, AT&T decided not to spend that $3.8 billion, deciding instead to
spend $39 billion to acquire T-Mobile
to end up with the same amount of the country blanketed by its LTE signal. While that sounds like a waste of money, there are some reasons why AT&T might have decided to spend about $35 billion more than it might have needed to. One reason is the
rule of diminishing returns
. With each additional tower covering fewer and fewer rural customers, AT&T would be getting back less in benefits from each buck it spends. In other words, the law of diminishing returns means that AT&T would be spending more money to capture each additional dollar of profits by adding the towers in rural locations, covering an additional 55 million Americans.
The other reason is simpler. By spending $39 billion to buy T-Mobile, AT&T kept the nation's fourth largest carrier out of the hands of Sprint. Rumors of a Sprint/T-Mobile combination had been
bandied about
in the days just preceding the announcement of an AT&T/T-Mobile deal. And while in both cases AT&T had to spend a lot more money than it might have had to to cover all but 3% of the country with LTE, the carrier had solid economic reasons to do so.
By the way, if you are looking for the leaked story on the FCC site, it has since been removed.
source:
WirelessWeek
via
TechCrunch