FCC to vote on new proposals to keep Huawei, ZTE networking gear out of U.S. 5G networks
12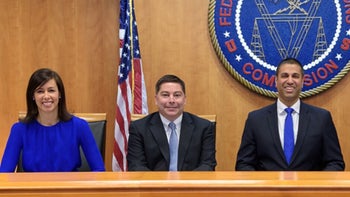 The FCC, repeating the well-worn line that Chinese networking equipment manufacturers Huawei and ZTE are threats to national security, has introduced a two-part proposal that would prevent large U.S. telecom outfits from using gear from either company.
According to Tech Crunch
, this ban would also force carriers to remove any networking equipment they use that has already been sourced by the two manufacturers. Huawei is the global leader in networking equipment with ZTE in fifth place.
With U.S. carriers building out their 5G networks, lawmakers in the country are concerned that Huawei and ZTE networking gear contain backdoors that will send corporation and consumer secrets to Beijing. That's because of a law in China that requires companies to gather intelligence on behalf of the Communist government in China if asked to; Huawei has continued to deny that there are backdoors in its phones or networking equipment. But that obviously hasn't stopped lawmakers from
recommending to U.S. allies that they don't allow Huawei to participate in the construction of their 5G networks
(more on that later).
Meanwhile, the FCC has proposed that giant U.S. telecom firms not be allowed to use funds from the regulatory agency's Universal Service Fund to purchase networking equipment from Huawei or ZTE. This fund is used to help subsidize the cost of providing service to low-income households. The second proposal would mandate that certain telecom companies remove any banned equipment that was previously installed. To help with the costs of changing to "more trusted" suppliers, the FCC proposal includes a reimbursement program for the wireless operators affected. Voting for both proposals will take place on November 19th.
FCC chairman Pai says that U.S. can't rely on hope to protect the nation, the economy and American values

While the FCC couldn't detail exactly how much money from the Universal Service Fund was used to buy networking equipment from Huawei or ZTE, an FCC spokesman said "on a background call" that some smaller rural carriers have indeed used money from the fund to purchase networking gear from Huawei. Yesterday, FCC chairman Ajit Pai, a Trump appointee, wrote an op-ed piece
published by the Wall Street Journal
in which he stated, "When it comes to 5G and America's security, we can't afford to take a risk and hope for the best. We need to make sure our networks won't harm our national security, threaten our economic security or undermine our values." And for those who consider Huawei to be the victim of a U.S. conspiracy theory, Pai wrote, "That means China could compel Huawei to spy on American individuals and businesses. Imagine if a 5G network with Huawei equipment were operating near a U.S. military installation, critical infrastructure facility or other sensitive location. Beijing could demand the installation of a "back door" to allow secret access to the network, insert malware or viruses, and receive all kinds of information—without Americans ever knowing. Independent experts confirm the risk. A report issued this year by the cybersecurity firm Finite State found a majority of the Huawei firmware images it analyzed had at least one potential back door and that each Huawei device had an average of 102 known vulnerabilities."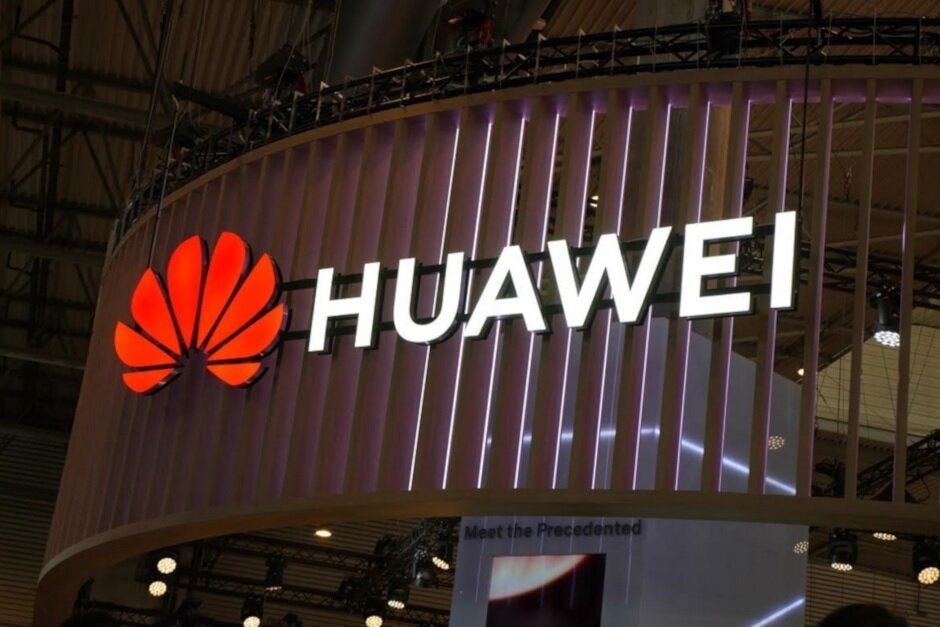 FCC will vote on a proposal that would force U.S. carriers to remove any Huawei networking equipment from their networks
Despite warnings from the U.S. government to its allies about using Huawei networking equipment in 5G networks, European countries like Britain and Germany have not heeded this advice. Newspapers reported on Sunday that Prime Minister Boris Johnson plans on allowing telecom countries in the U.K. to allow Huawei equipment to be used in "non-contentious" parts of 5G networks where the potential fallout from any spying would be limited. And a couple of weeks ago, we told you that the Germany government, afraid that banning Huawei would delay the completion of 5G networks in the country,
has decided to allow its carriers to purchase equipment from the company
.
Earlier this month, a report was published claiming that the Trump administration was trying to develop domestic competition for Huawei. U.S. officials allegedly approached domestic networking powerhouses like Cisco and Oracle about getting into the business of producing radio transmission gear for 5G wireless networks. Both companies reportedly declined, citing the time and money needed to enter such a competitive space.