FCC ruling brings good news for many U.S. smartphone users
4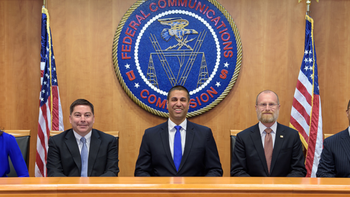 Some analysts say that half of the calls you receive on your mobile phone this year will be spam/scam calls. And we can tell you that in the U.S., this stat is absolutely on target. And even if you block one number from calling, another one will be used to disrupt your day. Whether it is a scam call that claims to be from the power company demanding that you make a payment or get your electricity cut off, or a spam call trying to sell you on an extended warranty for your car, you've probably had enough.
So today the FCC announced
(via
CNET
) that it has approved a Declaratory Ruling that allows carriers to block these unwanted calls before they reach your phone. Wireless providers will be allowed to use what the regulatory agency calls "reasonable analytics" to determine if a call is from a scammer or spammer as long as the wireless customer is aware of this and has opted-in. The FCC also ruled that wireless carriers, currently allowed to offer customers their own call-blocking tools on an opt-in basis, can have them enabled by default. This will make offering such a feature more cost-effective for the carriers and increase the number of wireless users protected from these calls. The only downside to today's ruling is that carriers could accidentally block automatic calls placed from pharmacies and Doctors' offices.
The FCC will also allow wireless operators to offer customers a service that will automatically block calls from numbers not on a customer's contact list or a "whitelist." Customers must have to opt-in to use this feature.
Today's action by the FCC also proposes that it start
requiring major wireless providers to follow the SHAKEN/STIR caller ID authentication feature
if they don't launch their own version by the end of this year. This technology assures that a call you receive on your phone is coming from the number shown on your handset. Some scammers and spammers will "hijack" a phone number from your area increasing the likelihood that you will answer the call.
T-Mobile launched its "Caller Verified" feature
this past January. Based on the FCC's SHAKEN/STIR framework, T-Mobile subscribers using certain handsets will see "Caller Verified" on their phone when the phone number of an incoming call has been authenticated.