FCC filing shows Qi wireless charging for Moto 360
5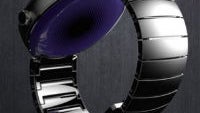 When Motorola first announced the Moto 360 smartwatch, there was a hanging question left about how the device would be charged. Motorola fueled the fire by specifically mentioning that the charging for the device was one of the company's "
secrets
", but it seems it might not be anything too out of the ordinary, according to a new FCC filing.
The filing is pretty easy to sort out, and we know it is the Moto 360 because the filing flat out says it is for the 360. The big news from the filing is that it says that the Moto 360 will be "implementing the Wireless Power Consortium (WPC) protocol" for wireless charging. WPC is known specifically for being the consortium that develops and licenses Qi wireless charging. This shouldn't be too much of a surprise though. While there were hopes that the 360 would use solar charging or kinetic charging, it has been
rumored for a while
that the Moto 360 would use magnetic induction charging, which is to say Qi.
We are only two days away from the Google I/O keynote, where we are expecting to get the full Android Wear SDK, and possible announcements for the LG G Watch, the Moto 360, and an unnamed
Samsung smartwatch
. Either way, we should be getting more info on the Moto 360 soon enough.
Recommended Stories