FCC: Smartphone thefts are down thanks to Apple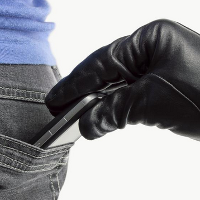 The FCC is reporting a stunning drop in smartphone thefts, with moves by Apple being cited for meaningful declines in these crimes. The Activation Lock feature is credited with reducing the number of robberies involving smartphones by a whopping 38% in San Francisco, 24% in London and 19% in New York. These declines took place six months after the Activation Lock was debuted by Apple.
The FCC advises smartphone users to be aware of their surroundings, and to jot down the IMEI number belonging to their handset. The Feds also suggest that smartphone owners consider the theft of their phone to be as serious as the theft of their credit cards. After all, important financial and personal information resides inside a handset.
The Activation Lock,
which was first introduced for iOS 7
, prevents someone from trying to disable Find My iPhone on a stolen handset. If a thief attempts to remove Find My iPhone, he or she will be locked out of the device until the correct password is entered. Additionally, it prevents data from being wiped on the phone without a correct password. And it also demands a password when re-activating Find My iPhone.
The FCC also suggested that security apps could be helpful in fighting back against smartphone theft. It also suggests that anyone who is a victim of such a crime, report it immediately. The agency also would like to make it mandatory for manufacturers and carriers to permit smartphones to be remotely locked and wiped if they are stolen.
source:
WSJ