Explore the hidden secret codes of Samsung, HTC, LG, Sony, Oppo and other Android smartphones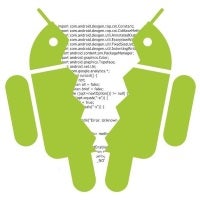 If you are the endless tweakster type, then you will surely take an interest in your device's hidden codes. These system codes are entered using the dialer and exist mostly for device engineers to tinker with. The functionality they unlock relates to different component tests - display and antenna, for example - as well as toggling some obscure properties on and off. Usually, they are hidden for a good reason, which doesn't mean you can't make your phone run a little better, reset it quickly, or just get some kicks experimenting with stuff you aren't supposed to see unless you are in the know.
So, we've scouted some hidden codes for smartphones by Samsung, HTC, LG, Sony, Motorola, and Oppo. iPhones have hidden codes as well, but we'll be exploring these in a separate article. We've also included generic Android codes that should work on all recent Android devices. Have fun, but be careful - we take no responsibility if these don't work, or work in ways destructive to your phone! Be especially cautious with the factory reset - they don't ask around, they go straight to erasing all data on your device!