Expect official word about the Motorola Moto X on July 11th
28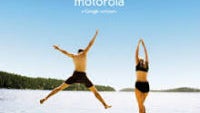 There has been a ton of speculation around the
Motorola Moto X
for quite a while now. We've tried our best to bring you only information that has been confirmed by someone close to the project, and we're hoping that diligence has led to a more accurate view of the upcoming device. We've asserted for months that it would not be a
spec-busting device
, but it looks like we should expect official confirmation on July 11th.
When the
first ad for the Moto X
leaked, an observant reader noted that the people jumping into the lake looked to be in the shape of an X and an I, and went on to posit that this might be pointing towards July 11th as an important date, because XI is the roman numeral for 11. It sounds like that might be a pretty accurate guess, because Leo Laporte has said that he was invited by new Motorola employee Guy Kawasaki to an event at Motorola on July 10th and 11th.
It was not made clear what the event would be about, but Kawasaki apparently made it clear that it was an event for select tech journalists, and that it was going to be something quite important. It's possible that the event will also include word on the Motorola DROID RAZR Ultra devices that we have been expecting, but it seems more likely that Motorola would want to keep the day for the Moto X alone.
Recommended Stories