Exclusive: new Nokia R feature phone leaked, has a 2MP camera and runs on a refreshed Nokia OS
13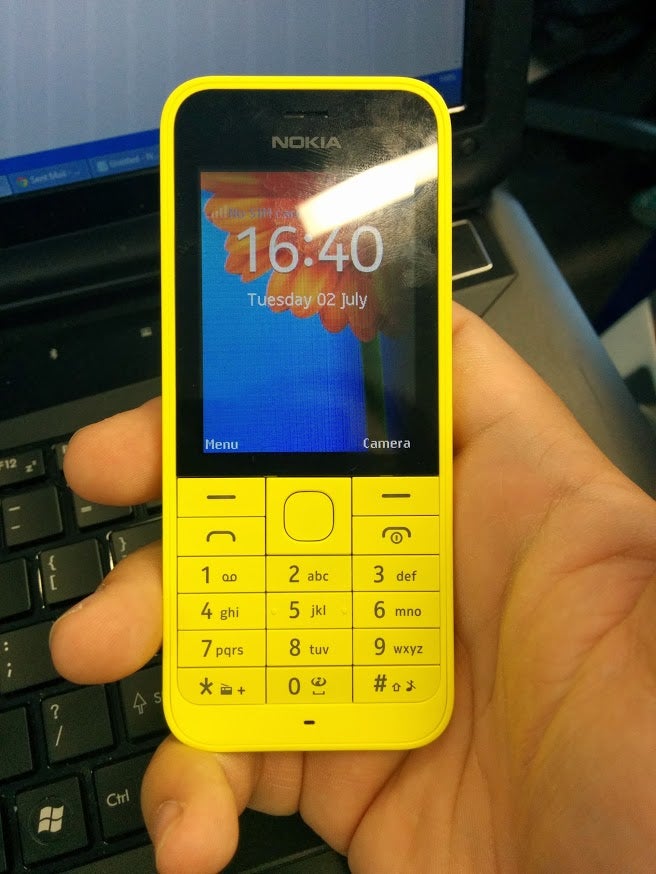 A reader of ours, who has chosen to stay anonymous, has just sent in a few snaps of a new Nokia feature phone, dubbed simply as the Nokia R. The 2.4-inch device has a typical Nokia look, though we're told that the software powering it, known as Nokia OS, has seen a refresh of sorts. Sadly, the source wasn't very talkative and didn't mention exactly what the update would entail.
Moving on, according to the specs-sheet image that we were asked to keep private, the Nokia R is expected to see the light of day sometime in April next year. True to its humble beginnings, the Nokia R's specs read like something taken from a decade ago – a 240x320 pixel resolution display with up to 65K colors, 16MB of RAM, FM and MP3 players, all of which powered by a 1100mAh cell. The handset is also fairly chubby at 116.4x50.3x13.25mm, though that's not untypical for its class. It's also worth pointing out that the Nokia R will apparently only offer 2G GSM connectivity, meaning relatively glacial speeds compared to what's available nowadays.
If anything, this serves to showcase just how much of a role Nokia's feature phone division has played in keeping the company afloat as it was hemorrhaging dollar bills in the smartphone market, and it would appear that it continues to do so. And while such devices may appear almost comical, it would be wise to remember that
about half of the world still buys into them
, and it'll be a long while until this changes.