For the first time in history, smartphone sales overtake those of feature phones
21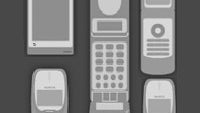 Regardless of whether you choose totake a stoic, or a more dramatic stance on this, the fact is that, ifnumbers from Gartner are to be trusted, we've finally crossed intothe next frontier. Said more explicitly, for the first time inhistory smartphones have overtaken feature phones in sales volume.
So let's talk numbers: 435 million,that's how many mobile phoneshave been sold worldwide for the second quarter. Of those, 225million are smartphones, a gargantuan increase of 46.5% on year. Theremaining 210 million all fall in the rapidly shrinking category offeature phones, which took a 21% hit in total sales, compared withthe same period last year.
The research company further goes onto report afew notions that we've been entertaining for a short while now:Android is nearing world domination with 79% market share, a jumpfrom 64.2% for the same period last year. Usual suspect Samsung, is,of course, culpable for most of it, having moved some 71 milliondevices in total, taking the lion's share of total worldwide saleswith 31.7% – up from 29.7% in Q2 2012.
The story of California-based Appleis sounding a tad different, though, with smartphone sales increasingfrom 28.9 million to 31.9 million. Unfortunately for Apple, sinceworldwide smartphones sales have been exploding exponentially, the 3million or so increase in shipments actually meant that Cupertino sawits worldwide share shrink to 14.2%, down from 18.8% during lastyear's Q2.
The now firmly established third –Windows Phone – is trailing its two rivals far behind, with 3.3% ofend users adopting its wares, or 7.4 million devices. Those are bothup from 2.6% and 4 million, respectively, compared with the sameperiod last year. While achieving Microsoft's goal to become thethird mobile OS, the still fledgling platform is once again remindedof its shortcomings:
"
While Microsoft has managed to increase share and volume in the quarter, Microsoft should continue to focus on growing interest from app developers to help grow its appeal among users
" said Mr. Gupta with Gartner
Feel welcome to check the gallery below for a more visual disclosure.


source:
Gartner