Exclusive app for the Nokia Lumia, Camera Extras, adds four new functions to the shooter
9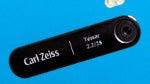 Nokia has a brand new
exclusive app for the camera on its Lumia devices
. Called Camera Extras, the software is available only in the U.S. and in China for now, with the rest of the Nokia world expected to get the app next month. The app can be found in the Nokia Collection of the Windows Phone Marketplace. Did we say that the app is free? Camera Extras brings four new features to the Nokia Lumia camera such as Smart Group Shot, Action Shot, Self Timer and Panorama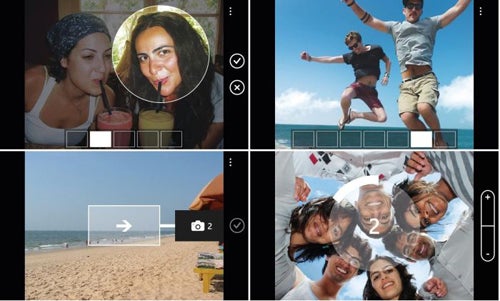 The 4 new features on the Camera Extras app exclusively for Nokia Lumia cameras, clockwise Smart Group Shot, Action Shot, Self Timer and Panorama
With the
Self Timer
, you click on on a button and get ten seconds to get into the picture before the picture is taken. Two seconds before the click of the shutter, the Auto Focus starts making sure everything will be sharp. With
Panorama
, you can stitch together individual pictures for a wide panorama picture of a subject.
Action Shot
allows you to take 8 quick pictures of a moving subject with one push of the shutter button. You can keep one of the eight, delete one of the eight, or delete them all. And that leaves
Smart Group Shot
which takes 5 shots and lets you change the face of any your subjects from amongst the 5 shots.
For example, let's say you took a picture of Ed and Betty together. You have five pictures of each of them. You like the third shot of Ed, but Betty had her eyes shut. You can then go through the four remaining pictures to find a better shot of Betty and use it to replace the shot with her eyes closed. If it is still confusing to you, or if you just want to see what the app is about,
check out the video below
source:
Nokia
via
DailyMobile