Evleaks hangs it up after two years
41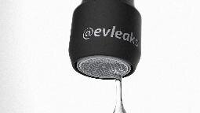 Prolific leaker evleaks is calling it quits after two years of tweeting highly accurate information. His real name is Evan Blass, and he recently graduated from tweeting out his information, to using a website to pass them along. The last leak from Blass is a series of pictures showing off the Motorola Moto 360 smartwatch.
Originally, the tips from @evleaks were anonymous. But in July 2013,
Blass revealed his identity
. He started in 2005 as an editor at Engadget and worked his way up to Senior Editor. A three-year stint at Pocketnow as a Managing Editor, ended in 2012.
Blass is known to be afflicted with Multiple Sclerosis, which has left him with chronic pain issues. The MS might be behind the sudden and surprising resignation today. One of the best leaks that came from evleaks was
that of the HTC One design back in January 2013
. Despite the insistence from insiders that the leak was all wrong, it was Blass who had it right.
For two years, evleaks passed along information that usually panned out. We wish him success in whatever new endeavor Blass gets involved with in the future.
source:
@evleaks
Recommended Stories