World's most famous leaker comes out: the brain behind @evleaks
7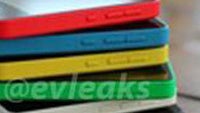 You might have heard about @evleaks, an anonymous Twitter account set up nearly a year ago that has brought us images, info and all sorts of leaks about various devices. Now, the man behind it, has decided to step out of the shadows and reveal himself to the world.
The world's most famous leaker turns out to be Evan Blass, an experienced tech blogger, who started at Engadget in 2005 and worked his way to the position of Senior Editor and was one of the people to introduce TheVerge's chief editors Joshua Topolsky and Nilay Patel.
Blass then landed a job at Pocketnow as a managing editor for three years until 2012, and that's where his solid connections within HTC yielded quite a few exclusive stores.
Sadly, Blass is reportedly suffering from multiple sclerosis and that has prevented him from continuing with a full-time job and instead set up @evleaks. While some companies are definitely annoyed by those leaks, those very same companies are probably following the infamous Twitter account to check leaks about their competitors. The leaker comes out and tells his story to Android Police, take a look at the source below.
source:
Android Police