Even more hands-on images of the Motorola Droid!
27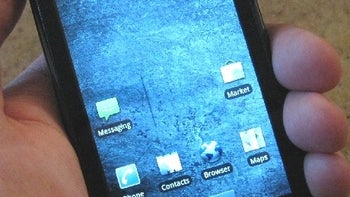 Even though the
Motorola Droid A855
made its debut in NYC today, we received another unit to try out at home. The first thing we noticed is that the
Droid is solid, heavy, and built like a tank
, thanks to the all metal construction. In fact, the last Motorola device for Verizon that was made of metal was the RAZR2 V9m from 2007. The Droid's
3.7 inch 480x854 resolution display is quite impressive
. It is capacitive sensitive, similar to the iPhone,
and has excellent response
...in fact it's better than any resistive display we've seen so far on Verizon. There's been a lot of talk on-line regarding the
QWERTY keyboard
, as it has had different styles and layouts over the months, but after a few minutes of use we had no problems with it, though we wish the keys weren't so flat.
The
Android 2.0 platform
is something to give the BlackBerry Storm2, which was
released today
, and Windows Mobile devices a run for their money. It is very user friendly and easy to find what your looking for. The
HTML Browser with EVDO Rev A
completely loaded the PhoneArena.com site in only 15 seconds and was properly rendered on the screen. Unfortunately, embedded Flash is not supported yet, which is expected sometime next year, but you can view
YouTube
videos by going to the
m.youtube.com
site.
Google Maps
with directions, satellite view and street view is a major improvement over Verizon's VZNavigator.
We briefly tested the
5MP camera
, though the angle of the sun didn't make the images looks their best, so we will test this again. The Droid can also record
videos at 720x480 resolution @ 24fps
with a data rate of 3Mbps. They are recorded in 3GP format and encoded using the H.264 standard. Our 53 second video took up 19.7MB.
Inside with Bright Light
Darkness with Flash
We made a few test calls, and
voices sounded clear and natural
, with no static or distortion. However, when using the speakerphone, there was some slight distortion, but is was only noticeable when turned up to the highest level. Music playback was quite good, through you need to flip the phone over as the speaker is located on the back. Or you can opt to use wired 3.5mm earbuds or a stereo Bluetooth headset.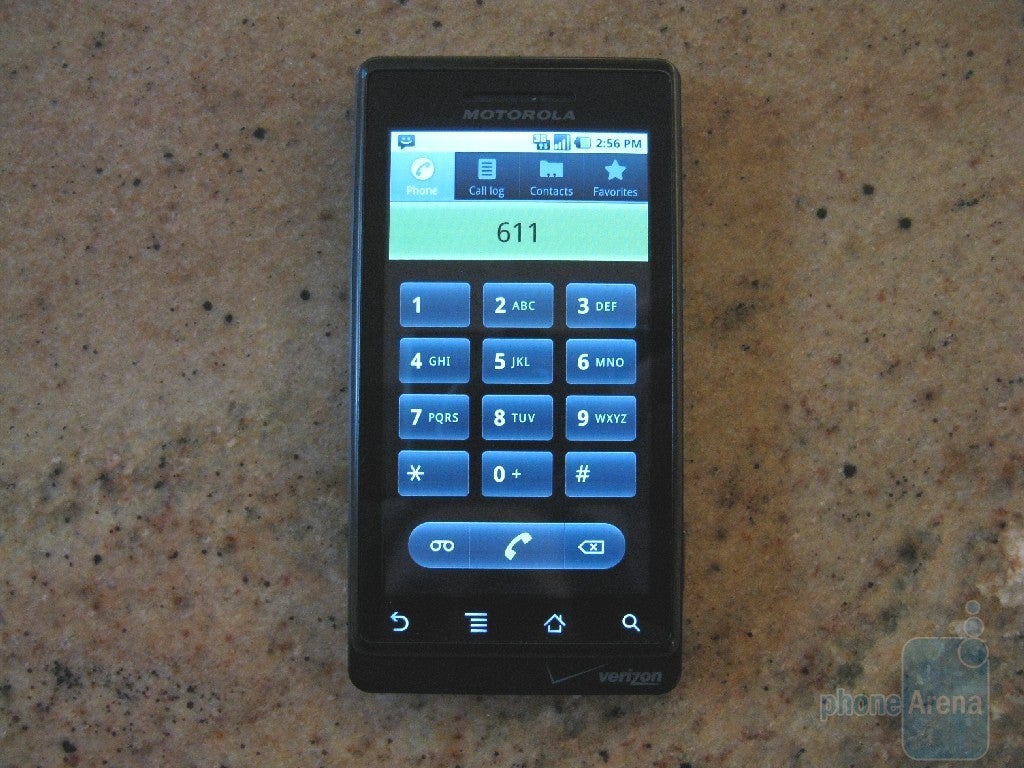 Our Full Review of the Motorola Droid can be viewed
HERE
!