European carriers discuss a common pan-European cellular network
0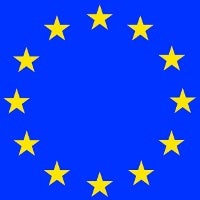 Europe's largest carriers are discussing a common pan-European network for citizens of the Old Continent that will get rid of roaming charges within that new network and possibly allow for savings for both the carriers and the consumers.
The discussion is pushed by the European Commission to
"unite Europe's fragmented national markets."
Right now, there are 27 countries in the European Union and uniting them under a common infrastructure looks like a giant undertaking.
The idea of a pan-Europe network surfaced in a meeting between Joaquin Almunia, chief of EU competition, and the four largest telcos, Deutsche Telekom, France Telecom, Telecom Italia and Telefonica.
However even though carries left "intent on exploring the idea" it would be way too early to say whether it could materialize into reality. Europe has 27 countries, each with its own regulators and more than 100 carriers operate on the Old Continent.
"The operators expressed a deep sense of frustration and agreed to bring constructive ideas of how a European market could work,"
a person familiar with the matter said for the FT.
"Objections won't come from Europe, they will be from the [EU's 27 national] regulators."

In comparison, markets of similar scale like the United States and China only have one regulator and four (in the US) or three (in China) major carriers.
After all, this remains a very distant possibility for the future and not really on the agenda of the European Telecommunications Network Operators Association.
source:
Financial Times