Europe to put an end to outlandish roaming charges
7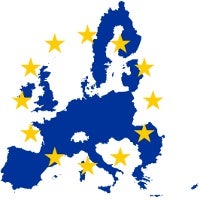 Up until now international roaming has been the gold mine for carriers all across the world with outlandish charges bringing huge profits to carriers. This will come to an end in Europe this summer as the European Union reached a preliminary deal to
drop roaming charges significantly
, capping the rates for voice calls, text messages and data for users.
The new legislation requires carriers in the Old Continent to charge not more than:
- $0.38 (0.29 euro) per minute of outgoing voice calls
- $0.11 (0.08 euro) per minute of incoming voice calls
- $0.12 (0.09 euro) for a text message
- $0.93 (0.70 euro) per megabyte of data
Consumers are fed up with being ripped off by high roaming charges.
The price caps will come into force this summer, but they will become more aggressive in the coming years and prices will drop by another third in 2014.
Compared to the US where AT&T charges the unthinkable $19.99 for a single megabyte of data and $0.50 for messages, this is a different world.
"Consumers are fed up with being ripped off by high roaming charges,"
EC Vice President Neelie Kroes said.
"The new roaming deal gives us a long-term structural solution, with lower prices, more choice and a new smart approach for data and Internet browsing. The benefits will be felt in time for the summer break - and by summer 2014, people can shop around for the best deal."
International roaming has often been in the headlines with people paying thousands of dollars by incident and long legal battles with carriers, but the real profit for carriers seems to come from numerous cases that weren't reported where users had to pay significant (yet not newsworthy) couple of hundreds of dollars for roaming.
Carriers including Europe's biggest like Telefonica and Telecom Italia fiercely opposed the deal, virtually confirming that this digs directly in their profits. The GSMA associations representing carriers also said the caps went too far.
The deal should get the
final stamp of approval in May
. Do you think such harsh regulation should be introduced in the US as well? Let us know below.