Ericsson seeks exit from cellphone business?
This article contains unofficial information.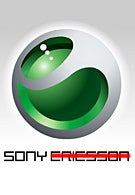 According to the new edition of German periodical Manager-Magazin, Swedish phone manufacturer Ericsson wants a divorce from their partnership with Japanese firm Sony. Sony has expressed interest in buying out their partner's stake in the joint venture even though cash is sparse for it at the moment. In the fourth quarter of last year, the latest data available, the Sony Ericsson team posted a loss of 187 million EUR. Danish Investment firm Danske Bank has told its clients that such a deal would add very little money to the Swedish firm's coffers, and could, in fact, cost Ericsson some money depending on the timing of a split-up. We also could see other handset makers interested in the company. The combination has produced both smart and feature phones. The flagship model produced from the partnership is considered to be the Xperia X1 smartphone, a Windows Mobile model that uses a unique panels UI. As with any divorce, this could get messy in terms of splitting up assets. One question: who gets the kids?
SonyEricsson Xperia X1 Specifications
|
Review
source:
Manager-Magazin
(translated) via
MobileBurn