Ericsson: Smartphones to represent 60% of all cellphones by 2019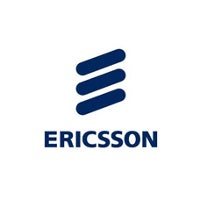 A report from Ericsson AB suggests more growth in the smartphone market over the next several years. By 2019, the number of smartphones in use globally will reach 5.9 billion, tripling the current number, and representing 60% of all cellphones. Currently, smartphones make up 55% of all cellphones in use but only 25% to 30% of mobile subscriptions.
The amount of data traffic created by smartphones will grow ten times over the next 6 years, according to Ericsson AB. Carriers will need to expand high-speed networks to be able to accommodate what is expected to be 9.3 billion subscribers by 2019. In 6 years, Ericsson sees annual smartphone traffic reaching 10 billion GB with videos comprising 50% of the total amount of data moving across the pipelines. Social networking and web services would account for 10% each. The Swedish company is the world's largest provider of telecommunication networks.
source: Ericsson via
AP