Eric Schmidt says 'Apple has learned that maps are hard', and pegs iOS vs Android as the 'defining fight'
32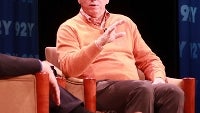 Eric Schmidt sat down for a lengthy interview yesterday, and approached all questions with his usual philosophical and long-term view on things in the mobile industry and beyond.
On the topic of who will be the most prominent in the mobile operating system wars he said that Android vs iOS is "
the defining fight in the industry today
". Asked about Microsoft, he said that a homebrew slate like the Surface tablet would "
mean a lot if the product works
."
About the Apple Maps controversy:
They should have kept with our maps. The fact of the matter is they decided a long time ago to do their own maps and we saw this coming with their acquisitions. I think Apple has learned that maps are hard. We invested hundred of millions of dollars in satellite work, airplane work, drive-by work, and we think we have the best product in the industry... I don't want to pre-announce products, but I can tell you that were we to do that Apple would have to approve it.
Finally, asked why isn't he putting Microsoft in his Gang of Four - Google, Apple, Facebook and Amazon - Eric Schmidt said "It's a well-run company, but they don't make state-of-the-art products", with the above caveat that if the Surface tablet and other Redmond-designed devices prove to be great, it would reshape things for Microsoft.
Asked if he wasn't at Google, where would he rather be chairman, he said he had a soft spot for Apple while sitting on the board, and that Apple has the most cash, people and knowledge to do what he intends to do with Google now, but that the iPhone's insane profit margins are going to be shrunk by competition eventually.