Eric Schmidt says Android will close the billion devices mark towards year-end
15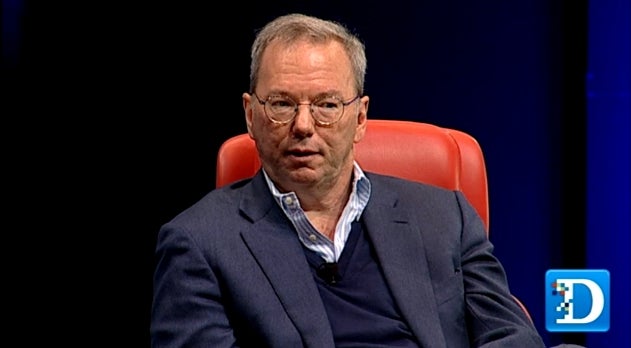 Eric Schmidt is currently having a fireside chat a the Dive into Mobile conference, and he brought the
G1
to stage to show it still works, spitting out some statistics on the incredible Android growth afterwards:
320 operators, 160 countries, 700,000 apps in the Play Store, and 1.5 million Android activations every single day. We'll cross a billion towards the end of this year. That gives you a sense of the reach. Android is the primary vehicle of smartphones - we'll quickly get to the $100 price point, which is the key for those next five billion people looking to get connected...
Our goal is to reach everybody. Today, Samsung is the number one vendor in terms of unit volume. Because of tech trends, these devices today will be significantly cheaper in two years. As long as memory requirements don't massively increase, these devices will trickle down.
In the developing world, we're getting products launched with pre-loaded content in native languages. In our own world, we talk about the explosion of bandwidth, but that's greater than the developing world. In that world, just going from no bandwidth to any bandwidth -- that's huge.
Humans are naturally optimistic and clever. If the police are corrupt, people will figure out a way to see what the cops are up to -- we see this in Mexico. With mobile devices, we're empowering individuals. For the overwhelming number of people in the world, it's a huge improvement.
No one uses a phone by themselves any longer. Most people aren't even making calls. One model going forward, companies like Google evolve to be your helper. They make suggestions. They assist you...
Google has a responsibility to keep your data secure. You have a responsibility to keep your password secure and not install malware. With respect to your personal information, we allow you to take it out. The other thing is that we're careful about when we use your information and we tell you that. We disclose what we do with your information, and we adhere to published principles. We have an absolute responsibility to keep your data secure.
Check out the ongoing interview from the source link below.
Recommended Stories