Equal opportunity malware hits both iOS and Android
33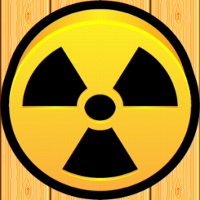 A new malware strain has been making the rounds, and this variant is a bit unusual in that it can affect both jailbroken iOS devices and devices powered by Android. While this is unusual, it is not totally unheard of. The malware, named Xsser, can do some damage. It can steal your SMS messages, photos, call logs and passwords.
If your Apple iPhone is jailbroken, you can try your best to avoid Xsser by limiting the software you install on your phone, to those produced by trusted sources. If you get a source warning, run far away from it. Returning your device to stock will obviously end the danger as long as you're not already infected. Android users should stick to the Play Store for their apps and content. Make sure that your phone is not set to "
allow installation of apps from unknown sources
".
It is scary to see how phone users can be manipulated. A phishing message that was made to look like it came from WhatsApp, was sent to pro democracy protesters in Hong Kong. The message read,
"Check out this Android app designed by Code4HK, group of activist coders, for the coordination of Occupy Central!
" Obviously an attempt to entice protesters, once the link is clicked, the phone becomes infected.
"Cross-Platform attacks that target both iOS and Android devices are rare, and indicate that this may be conducted by a very large organization or nation state. The fact that this attack is being used against protesters and is being executed by Chinese-speaking attackers suggests it's first iOS trojan linked to Chinese government cyber activity."-Lacoon Mobile Security
Normally, you can't get iOS and Android users to agree on what the day of the week is. But malware infection is something that iOS and Android users can actually agree on. Both groups don't want to have personal information stolen by hackers. Stay away from unknown sources, use common sense and the odds that you will avoid Xsser will improve.
source:
Lacoon