Enjoy blazing fast Wi-Fi Direct file transfers with SuperBeam
16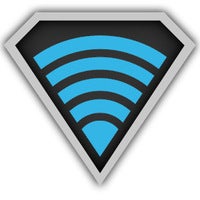 Ever since infrared ports started appearing on cell phones, people have been exchanging data of all kinds - contacts, images, ringtones, and what not. Today, we tend to upload stuff straight to the web, be it onto a social network or into the cloud. But what are one's options if they need a bunch of files copied onto a nearby device wirelessly, and transferring them over the internet isn't an option? Well, there's always Bluetooth, but such transfers can be slow. Thankfully, many modern smartphones are now compatible with the much faster Wi-Fi Direct standard, and SuperBeam is an Android app that lets you take advantage of it.
SuperBeam is an application that allows you to transfer one or several files onto another device at Wi-Fi data speeds. Think rates in the tens of megabits - enough to copy a full-length movie over the air in a matter of minutes. And the software is not very complicated to use. Pairing two devices can be done via NFC, which is really convenient, or by scanning a QR code. Then you just pick the stuff you need transferred and, tada! Alternatively, a web based interface can be used to share stuff with devices that don't have SuperBeam installed on them.
SuperBeam can be thought of as a much faster alternative to Android's built-in Android Beam feature. It is a worthy replacement for Samsung's S Beam as well, built to work with any Wi-Fi Direct-compatible Android device, not just Samsung phones.
SuperBeam is free to download and use on a device running Android 2.3.3 and above. You can get a handful of extras, however, with the app's paid version, including the options to change the default save directory, to send entire folders, and to transfer files from or to a PC.
| | |
| --- | --- |
| Developer: Mazen & Majed | Download: Android |
| Category: Tools | Price: Free, $1.49 for PRO version |