Elecom's latest portable QWERTY uses NFC to help you type on a physical keyboard
6
Earlier this year, we showed you
a projection QWERTY produced by a company called Elecom
. As you might imagine, the costly ($300) device displays a virtual keyboard on a table or desk, allowing you to type. Of course, if you don't have a flat surface to project the image on, the projection QWERTY is not going to work. For those situations, Elecom
has another solution
.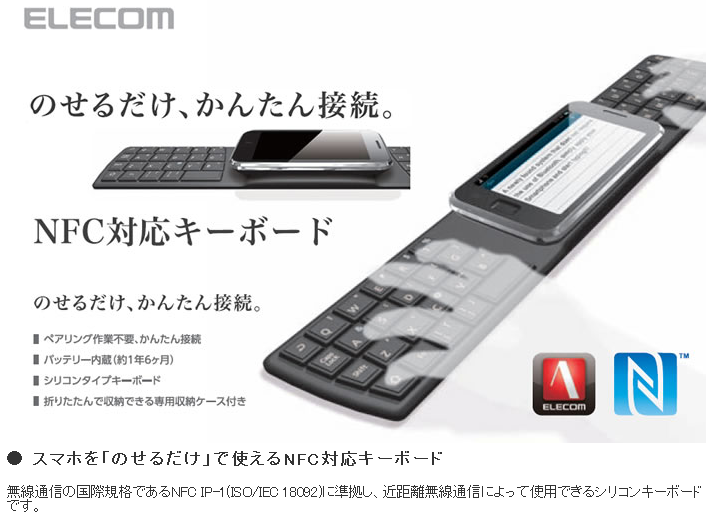 Elecom is in talks to bring the One2Touch to the States
The company's One2Touch QWERTY looks like a regular full-sized keyboard with a pad in the middle. Placing an
NFC-enabled handset on the pad
allows you to use the keyboard to type on the phone. And when you're done sending out that important message, One2Touch folds up to fit in your pocket. The keyboard was introduced earlier this year as the first full-sized physical QWERTY available for smartphones that doesn't require
cables, pairing, and battery charging
. An internal battery on the product lasts for about 18 months. The entire keyboard weighs in at 5 ounces allowing it to go wherever you go.
The price of having a full-sized QWERTY at your side is not cheap as the unit will be priced at $240
. Elecom is launching the One2Touch at the end of this month in Japan and has plans to bring it to 8 Asian countries. The company is talking with handset manufacturers about bringing the portable QWERTY to the U.S. and Europe.
source:
CNET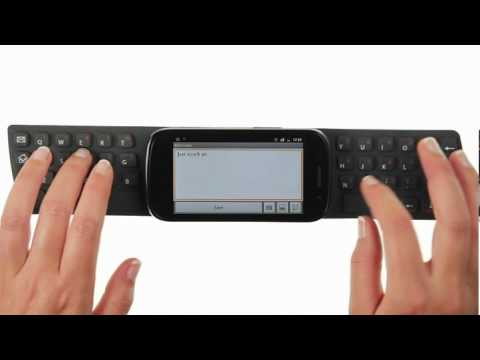 Recommended Stories