Edge browser on Windows 10 Mobile TP goes up against Chrome and Firefox on benchmark tests
26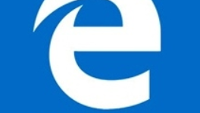 Microsoft has
changed the name of Internet Explorer on Windows 10, to Edge
. This includes Windows 10 Mobile. The crew in Redmond did more than just change the name of the browser, it reworked it with the Chrome browser in its crosshairs. To see how the Edge browser measures up against both Chrome and mobile Firefox,
ReWritable
decided to perform a couple of benchmark tests. A
Microsoft Lumia 640
was outfitted with the Windows 10 Mobil Technical Preview (build 10586.11) and went up against an Android 5.1 powered second-generation
Motorola Moto G LTE
. Both handsets pack the Snapdragon 400 chipset, the Adreno 305 GPU, and a 720 x 1280 resolution screen.
Each test was run three times and the results show the average score of the three runs. Both devices were plugged in with the screen lock timers disabled.
On Google Octane, Edge outscored Chrome 2522 to 2284. Firefox 42 actually outscored Chrome 46 to finish second, with a tally of 2384. On the Jetstream benchmark test, it was Firefox 42 on top with a score of 15,545. Chrome 46 came in second with a score of 15,115. On this test, Edge finished third, scoring 14,919 points.
Benchmark test scores can't replace your actual experience using any of these three browsers. Besides, there are differences in hardware between the phones that could have payed a part in the scoring. But tossing that aside for a moment, it would appear that Windows 10 Mobile users will have a noticeable improvement surfing the internet on their phones, compared to the experience Windows Phone 8.1 users had with Internet Explorer.
source:
ReWritable
via
WMPoweruser