EchoWear for Android Wear smartwatches tells you what song you are listening to
2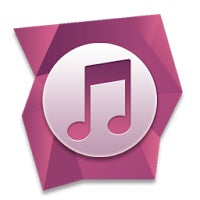 EchoWear for Android Wear is an app that helps you identify a piece of music and gives you relevant information, such as artist, album, etc. This is particularly useful if you hear an awesome piece of music at a party, bar, supermarket or any other public place, where there's just no way of finding out the song's name. The app is a smartwatch alternative for Shazam and Soundhound, which have became quite popular among smartphone users.
The way such an app works is – it records a short part of the song (up to a minute) and uploads it to Gracenote. The latter is a company that maintains an enormous Internet-access database, which stores all the info about more songs that we could imagine, together with an "acoustic fingerprint" for each song. The fingerprint is a digital summary of the audio signal of the song, or – to put it another way – it is virtually impossible for any two songs to have the same fingerprint. After the system receives your recorded sample, the algorithm quickly scans it vs the database and in a matter of seconds – you receive your results.
It is nice to see some of these lighter apps already making an appearance for the wearables. With today's big-screen fad, it does feel a bit cumbersome to take out a 5" device out of your pocket, just to activate Shazam.
For those of you, who are against getting a wearable just yet – what other apps would you like to see for Android Wear, before you decide that smartwatches are useful?
Get EchoWear (
Android
)
source:
XDA Developers
via
Android Central