Ease of music licensing rules will allow iTunes and others to sell across the EU at once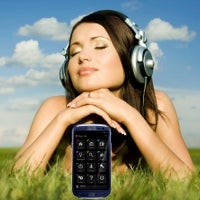 It was just last year when Apple's iTunes reached many European countries, after being available for ages in others. Different nusic licensing rules across the continent were to blame, but now the EU seeks to remedy that.
A proposed legislation aims to simplify the process for online music stores to sell tunes in all 27 countries that are part of the union at once. This pan-European licensing is likely to see societies that collect royalties on behalf of various artists, transfer their services to competitors if they can't comply with the new digital music sales scheme.
EU Internal Market Commissioner Michel Barnier said that people in the 27
European countries "
have less access to innovative services
" because of the ragtag licensing requirmenets. "
It's not surprising that young consumers look elsewhere than the legal [online music stores],
" she added. This new licensing scheme will, of course, benefit not only iTunes, but also potentially
Google Music, Samsung's Music Hub and the others
.