EXCLUSIVE: Verizon upcoming phones – 10MP Android, Storm 3, two tablets and more by the end of the year
91

See our Upcoming Verizon Phones page for more details on all handsets that are currently expected for the carrier!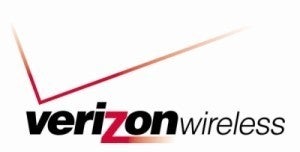 We have obtained some exclusive Verizon-related information from a trusty source that leads us to believe the carrier is gearing up for some quite intriguing launches later this year. There are many devices involved in this, with a bit of valuable info for each one. Still, keep in mind as you're reading that these release dates are not 100% certain, since, you know... unpleasant stuff happens such as delays, change of plans, etc.
September:
To start with, in September we should see a global-ready World Edition of the
Motorola DROID 2
, which will come in the same black/blue color scheme available now, as well as white. Yep, you heard that right – the first global Android smartphone is on the way!
The other interesting September launch will present us with the youth-oriented
Motorola Citrus WX445
Android phone, which will probably impress more with an affordable price tag than features.
We'll also see a bunch of unpretending phones such as the
LG Octane VN530
(touchscreen feature phone),
LG VN270
(some kind of replacement to the Cosmos),
Pantech Crux
and
ZTE Salute
, both of which would be basic entry-level handsets looking for their place to call home in this smartphone-dominated world.
In addition, Verizon seems to be looking at extending its
netbook
lineup by adding the
Dell Vostro V13
and
HP Pavilion DM1-2010
.
October:
Mid to late October is where it's supposed to get exciting, with a possible launch of the
RIM BlackBerry Storm 3 9570
. Interestingly, our source mentioned that the Storm3 will run BB OS 6, but will still feature a Sure Press touchscreen like the
Storm2
. That would be strange, given the
Torch
has made the move to the far more proven capacitive-only tech. The other surprise for BlackBerry fans will be the new
Curve 3 9330
.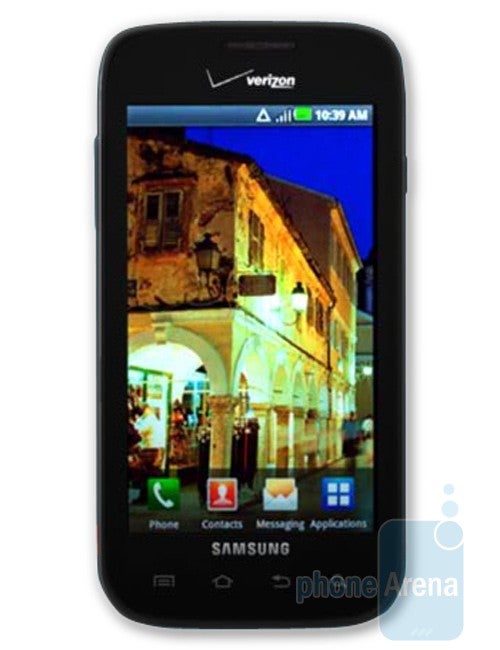 Samsung Fascinate
The
Samsung Fascinate
, Verizon's version of the Galaxy S, should debut at that time, according to our info. While we have reasons to believe our tipster, this is one detail we certainly hope to be wrong, as it is quite a delay compared to the other carriers' releases of the Galaxy S. Never mind that, along the Fascinate comes the mid-end Android-powered
Samsung Continuum I400
and the low-end, but still Android-based and QWERTY-packing
Samsung Gem I100
. The latter sounds to us like the most affordable Android handset possible.
There's more to be coming in October though, including the
Motorola XT610
. According to our info, this one will have screen similarly sized to the one of the
DROID X
, but the handset itself will feature less powerful specs (3.2 or 5MP camera and slower processor). On the other hand, it should be priced accordingly as a mid-range smartphone at $100-$130 on contract. We definitely like the idea of a more affordable 4.3-inch offering, but hope that its slower hardware won't hamper the experience... too much.
Another possible October launch would be the
Motorola A957
, possibly named Sick. We sure expect this to be one "sick" handset, if you know what we mean. However, further info is still unavailable on it.
*UPDATE*:
Our source has updated us with new info, going the so-called Sick would probably be no other handset but the Motorola DROID Pro.
Our source indicates that we might see the
Palm Pre 2
doing its thing at this time, however, every bit of info regarding this possible successor seems to be held pretty tightly right now.
Finally, the
Casio Ravine
should come to refresh the line of PTT rugged phones of the carrier.
November:
As we venture later into the year, more and more exciting devices start to show up. Sometime during the second or third week of November, Big Red is said to push the Launch button for the
enTourage eDGe
(a dual-screen e-reader + tablet Android device), as well as an
enTourage Pocket
device.
Saving what's most interesting for last, the
HTC Merge
should emerge from the water carrying a 10MP camera and faster than 1GHz processor.
Tablet
lovers and AT&T haters would surely jump with joy upon learning that two tablets are expected to become available on their favorite carrier, namely the
Motorola Z600
(rumored
to be called Stingray
) and the
Samsung I800
, with the latter reportedly packing the bigger screen (about 10 inches). Unfortunately though, we do not have exact numbers right now.
Last but not least, the first
4G LTE
cards will appear in the form of the
PCD 290
and the
LG 600
.
Summary:
So there you have it, folks! If this doesn't make your day, then you are no true cell phone fanatics! Now seriously, let us summarize the important launches that we learned about:
September: Motorola Citrus (affordable Android phone).
October: RIM BlackBerry Storm3, Samsung Fascinate, Motorola XT610 and Sick (DROID Pro), as well as Palm Pre 2.
November: HTC Merge, Motorola Z600 (tablet) and Samsung I800 (tablet).
Which one gets your attention the most? Do you recognize your next purchase among some of these devices? Feel free to tell us in the comments!
Big thanks to our anonymous tipster!
See our Upcoming Verizon Phones page for more details on all handsets that are currently expected for the carrier!
Upcoming Verizon phones for the rest of 2010:
| | | |
| --- | --- | --- |
| Model | Scheduled Release | Key Features |
| Motorola DROID 2 World | September | Android, CDMA+GSM, Black and White color solutions |
| Motorola Citrus WX445 | September | Android, Affordable |
| LG Octane VN530 | September | Touch screen, Feature phone |
| LG VN270 | September | Successor to the LG Cosmos, QWERTY is possible |
| Pantech Crux | September | Entry-level feature phone |
| ZTE Salute | September | Entry-level feature phone, 2.4" display, 1.3MP camera |
| Dell Vostro V13 | September | Laptop, 13.3" display |
| HP Pavilion DM1-2010 | September | Laptop, 11.6" display |
| RIM BlackBerry Storm3 | Mid to Late October | BlackBerry OS 6, SurePress/Capacitive screen |
| RIM BlackBerry Curve 3 9330 | Mid to Late October | Probably BlackBerry OS 6, QWERTY keyboard |
| Samsung Fascinate | Mid to Late October | Android, 4" Super AMOLED display |
| Samsung Continuum I400 | Mid to Late October | Mid-end Android |
| Samsung Gem I100 | Mid to Late October | Low-end Android, QWERTY keyboard |
| Motorola XT610 | Mid to Late October | Mid-end Android, 4.3" display |
| Motorola DROID Pro | Mid to Late October | Android, 4" display, Global CDMA+GSM |
| Palm Pre 2 | Mid to Late October | webOS, Successor to Palm Pre |
| Casio Ravine | Mid to Late October | PTT, Rugged |
| enTourage eDGe | Mid November | Android, e-reader + tablet |
| enTourage Pocket | Mid November | N/A |
| HTC Merge | Mid November | Android, 10MP camera, Above 1GHz processor |
| Motorola Stingray Z600 | Mid November | Android, Tablet |
| Samsung I800 | Mid November | Android, Tablet |
| PCD 290 | Mid November | 4G LTE card |
| LG 600 | Mid November | 4G LTE card |