ESPN Radio launches on Lumia handsets
3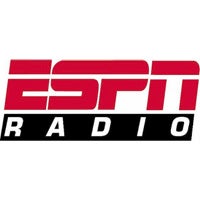 Lumia toting sports fan have a great reason to visit the Windows Phone Marketplace today. Continuing its efforts to bring exclusive content to Lumia owners, the ESPN Radio app is now available for Lumia handsets.
The free sports app brings you over 35 ESPN Radio Podcasts and customizable stations. The app also allows you to check out SportsCenter, which is updated every 20 minutes, as well as live broadcasts of all ESPN Radio stations, ESPN Radio Network, and ESPN Deportes. That mean you can also listen to all games that ESPN Radio broadcasts including the World Series, College Bowl Games, BCS Championship games, Wimbledon, and the US Open.
In addition to audio content, you have access to top news articles that can be rated via thumbs up or down, as well view discussion on Twitter.
Lumia owners can head over to the Windows Phone Marketplace on their device to grab the ESPN Radio app for free right now.