DxOMark says the iPhone 6s camera isn't as good as what certain Android handsets are offering
99+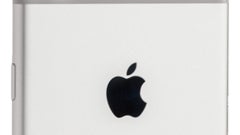 After testing the
Google Nexus 6P
and the
Xperia Z5
(see
here
and
here
), the camera specialists at DxOMark recently also tested Apple's
iPhone 6s
- more exactly, its rear camera was put through its paces.
As you may know, the iPhone 6s comes with a brand new 12 MP rear camera which, besides being capable of shooting 4K video, also promises better photos in all scenarios. However, the folks over at DxOMark gave the iPhone 6s camera an overall score that's similar to that of the iPhone 6 and iPhone 6 Plus cameras: 82. This puts it slightly behind the cameras of new Android smartphones like the Sony Xperia Z5 (87), Samsung Galaxy S6 edge (86), Google Nexus 6P (84), LG G4 (83), or Motorola X Style (83).
DxOMark notes that the iPhone 6s' rear camera offers a compelling photography performance thanks to its fast auto focus, very good exposure, reliable white balance, accurate color rendering, and good detail preservation in low light. On the negative side: some noise visible in low light conditions, color shading indoors, slightly yellow cast outdoors, and "occasional" ghosting and artifacts. When it comes to video, DxOMark says that noise in low light is, once again, a problem, but videos look good anyway. Overall, though, the iPhone 6s is a solid camera phone.
Of course, we
reviewed the iPhone 6s
ourselves, and found its rear camera to be a very good one. We already pitted the iPhone 6s camera
against the cameras of some competing Android smartphones
, and we'll do it again (with other handsets), so check back soon!
source:
DxOMark