Dutch court denies Apple's request for Samsung Galaxy Tab 10.1 injunction
13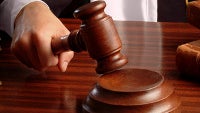 Apple was hoping to get a sales ban against the Samsung Galaxy Tab 10.1 in the Netherlands, citing eery similarity to its own iPad 2 tablet, and including some pretty generic design sketches.
The request has now also been denied by an appeals court, with the judge basically saying that while the two slates sport some similarities, they are not as broad as Apple was trying to portray them, similar to
what the Californian judge said
in the lawsuit there.
Samsung has its EU logistics hub in the Netherlands, and, at one point, it was feared that Samsung might have to reshuffle its distribution chain in Europe to sell its flagship tablet there, if an injunction took place in the land of windmills.
This might also have repercussions in Germany, where the Galaxy Tab 10.1 sales were banned before the holidays, and Samsung filed an appeal, thus eventually resulting in lifting the ban there as well, and leaving the final design right infringement verdicts for the trials later this year.
source:
FOSSPatents