Dropbox clamps down on the backdoor solution to get HTC's 25GB of free cloud storage promo
4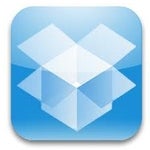 About two weeks ago the entrepreneurial spirits at XDA-Devs posted a way to take advantage of HTC's free 25GB of Dropbox cloud storage promotion without owning an HTC device.
The promo is meant for the new One series of HTC, those who run HTC Sense 4.0, and gives you the free storage integrated in the interface for two years.
Dropbox quickly realized that people are trying to game the system, and has now issued the following statement on its support forums:
The official Dropbox 23GB HTC promotion will not start until sometime early this month, when the devices are released. To earn the extra 23GB of extra Dropbox space you will need to link your HTC Sense 4.0 device to your Dropbox account and complete "Get Started."
The method to earn 23GB that is being circulated on the XDA Developers forum and on other blogs and forums is illegitimate. We plan to remove any space received using this method.
Downloading apps from unknown sources is not a good idea, as they might have been modified to include malicious code. We strongly recommend that you only install the Android Dropbox app via Google Play (formerly known as the the Android Market) or from official download links on Dropbox.com.
I hope this helps.
best,
Sean
So if you are one of those pesky users looking for freebies in any form and shape, feel yourself forewarned, especially since Dropbox says it plans to start the promotion when those HTC One devices hit the US soil. Oh, and don't ask us why HTC is listing 25GB of free storage, and Dropbox says 23GB. Rounding error.