Don't hold your breath for the iPhone 6/5S today
39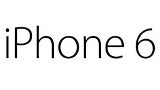 So, Apple's WWDC 2013 keynote is about to take place in just a few hours, and we can already sense that there are quite a few people out there who'll be waiting with bated breath for a new iPhone. Unfortunately, while Apple used to unveil new iPhones at WWDC in the beginning, iPhone announcements eventually moved to a later date - usually sometime in September. When it comes to the iPhone 6, 5S, or whatever it's called, rumors are consistent that history will repeat itself and Apple is to announce and release its latest smartphone in the late Q3 - early Q4 time frame.
That's why, although nothing is impossible, what we're going to see today will most probably be just a sneak peek at iOS 7. We just wanted to clear that out for our visitors who don't necessarily read every single news post that we publish. But that doesn't mean the announcements won't be interesting. Quite the contrary - there are tremendous expectations towards iOS 7, as this will be the first time that the platform is to receive a major visual overhaul. With a new design chief, iOS 7 is slated to offer a more simplistic look (
Would that appeal to you?
), though we certainly hope that Apple has also prepared some rather cool new features to debut with iOS 7.
Stay tuned for our coverage of WWDC 2013
, it'll be fun! The keynote is scheduled to begin at
1PM ET | 12PM CT | 11AM MT | 10AM PT | 5PM GMT | 7PM CET
.