Does your Samsung Galaxy S4 have sound issues with some headphones?
66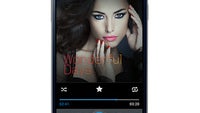 There's a growing thread over at the
XDA Developers
forum revolving around a
Samsung Galaxy S4
issue. Some users report crackling sounds when listening to music at high volume levels, but only when a certain pair of earphones is being used. Naturally, the stock earbuds work fine, but plugging in a different headphone set is when the problems arise for a number of Galaxy S4 owners.
What could be causing the issue? Well, some speculate that it has something to do with the impedance of the earphones being used. While the stock Samsung earbuds provided with the Galaxy S4 have a nominal impedance of 32 ohms or so, the impedance of other headphones could be as low as half as much and could go even lower at certain frequencies. Strangely, some high impedance earphones crackle as well, while some low impedance ones work okay, according to some forum members. In other words, the impedance factor could be only a part of what's causing the crackling sound.
The Samsung Galaxy S4 variant that's often mentioned as being affected is the GT-I9505 model, which is equipped with a Snapdragon 600 SoC. That's the model which we used while testing a number of earphones for
our Adapt Sound article
, but didn't encounter any problems at all. Does anyone of you, Samsung Galaxy S4 owners, have any sound quality issues when using non-stock earphones? Let us know in the comments!