Does the Motorola DROID Bionic have its own Twitter account?
26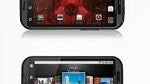 It has become a
tradition of sorts
for Motorola and Verizon to send out tweets from the @DroidLanding Twitter account prior to the launch of a brand new DROID handset. And usually, the tweets from the site lead to a contest that offers up free units of the soon-to launch model. However, with the Motorola DROID Bionic soon to launch, a series of curious tweets have been sent out from an account named @MDB228.
It turns out that this is the model number of the DROID Bionic and in the tweets are hints of
certain features that will be on the handset
. For example, one tweet says that its 1900mAh battery helps give it the energy it needs to stay awake as the unit can't afford to sleep with so many landings ahead of it. The message here is clear. If this account is legitimate, Motorola/Verizon will be once again using the
fabled DroidLanding site
to promote a contest. And as in the past, we would expect free Motorola DROID Bionic handsets to be the prize.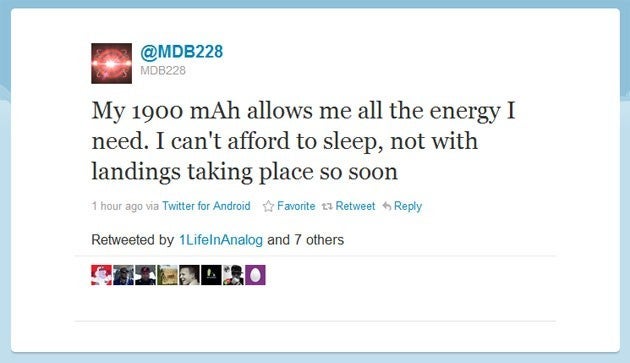 This tweet is one of many from @MDB228, the model number of the Motorola DROID Bionic
Other tweets from @MDB228 include
intriguing clues to a possible launch
such as one dated July 22nd that reads, "T-Minus 1,166,400". Other tweets sent say things such as "Netflix will be important with my new webtop abilities... Be prepared." Of course, there is always the chance that this is someone's idea of a joke and we would advise that the messages be taken with a grain of
salt
rice.
If there is an absolute truth, it is that
eventually the Motorola DROID Bionic will be launched
. The latest information that we have
reported
to you is that it will happen on August 4th. Until then, there is no harm in keeping an eye on the @MDB228 Twitter account by clicking on the sourcelink. There, you can not only read all of the messages supposedly sent by the eagerly awaited handset, but you can also keep watching for the rules of the contest that we expect will soon follow.
source:
Twitter
(@MDB228) via
AndroidandMe
Recommended Stories