Doctors and hospitals are building apps for their patients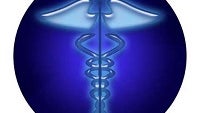 The old saying, "An apple a day keeps the doctor away," is taking a new meaning as we see a methodical march to bring "patient facing" apps to assist with health care needs, even if it is as basic as providing a map to help find one's way around a hospital.
Many of the well known hospitals in the US are beginning to roll out dedicated mobile applications to assist patients with finding their ways around the multi-building complex, find access to hospital services, nearby resources as well as patient portals to manage appointments and view lab and health records.
Two hospitals in particular that have built apps (or had them built for them) are The Mayo Clinic and Boston Children's Hospital. These are not the only two out there, but these two names have enough name recognition to make the point. Miami Children's Hospital has an app that features indoor GPS to guide your way around and to get updated wait times for services.
These apps provide their users with access navigate facilities, find amenities, request and update appointment schedules, access to patient health records and provide notifications with important information.
These apps represent the future of medicine and engagement with patients. For doctor's offices that want to get in on the action, but do not want to learn the code to do it, there are companies like Lexington Creative that specialize in building custom apps from the ground up, or using established templates to handle the basics.
It seems like the consumer app side of the house as it relates to medical care is behind the times, and that is arguably correct. Hospitals have taken the lead as they have the resources to encompass comprehensive services within a "consumerized" app. There are also stiff regulations about maintaining the privacy of patient data.
That said, the government is looking to create incentives to bring an app solution to "patient engagement." There are also provisions within the Affordable Care Act which aim to maintain patient health after discharge from the hospital in an effort to prevent unneeded re-admission. However, if you have been paying attention to that part of the news lately, ACA is not performing anywhere to task.
These apps do not need a regulation to make it happen however, the consumerization of all these "smart" services are virtually guaranteed to become a reality in the future.
If we have any doctors in the house, the opportunity is now.
source:
CITEworld