Do you wish high-end Android smartphones came in smaller packages? Sign this petition
68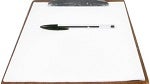 As the specifications lists grow, so do the smartphones it seems. Judging by the sales of these devices, this reality has not proven to be detrimental.
That does not mean that there is no market for equally high-end phones with smaller packaging however. Giant devices like the Samsung Galaxy Note II and the Huawei Ascend Mate push the practical limits of size, not so easy to put in a pocket and not usable with one hand.
Our friends over at GSMArena have decided to lead the charge with a petition to challenge manufacturers to meet this market with leading edge equipment that is not also approaching the size of a satellite TV dish.
That does not mean we do not appreciate some of the goodness that comes with these high-definition screens, speedy processors and cool looking hardware. Despite those attributes, there are some things that turn people away, like the size penalty of a 5-inch-plus sized screen for one thing.
Samsung gave us the
Galaxy S III mini
last year, but with that trade-off came some compromises, most notably a downgraded processor, lower resolution screen, and no LTE support. Size-wise though, it is a nice device,
and we liked it overall in our review
. Compared to its bigger brother though, the S III mini is not cutting edge technology.
If you are a part of the market that would be interested in seeing mid-sized, high-spec hardware, maybe this petition will generate some interest with the manufacturers and maybe we will see some new generations of hardware in the future. If you are interested, click the source link.
source:
GSMArena