Do you listen to FM radio on your phone?
54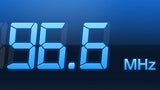 It has probably come to your attention that
Samsung decided to release its newest flagship smartphone, the Galaxy S4, without a built-in FM radio
. While the company tried to explain this decision with the fact that its customers tend to use more digital services nowadays, this kind of sounds strange, because Samsung is used to providing its customers with options, even though many may not need them.
Anyway, this whole thing made us wonder if the FM radio is indeed on its way out of mobile. Now, before you guys get nostalgic and covered in tears, please make sure to cast your vote in the poll below. After all, if it turns out that almost no one uses this feature, then Samsung was probably right to leave it out. But if there's even a small part of users who still listen to FM on their phones, then we can treat that as a wrong move by Sammy.
Recommended Stories