Do you like metal smartphones, and why?
56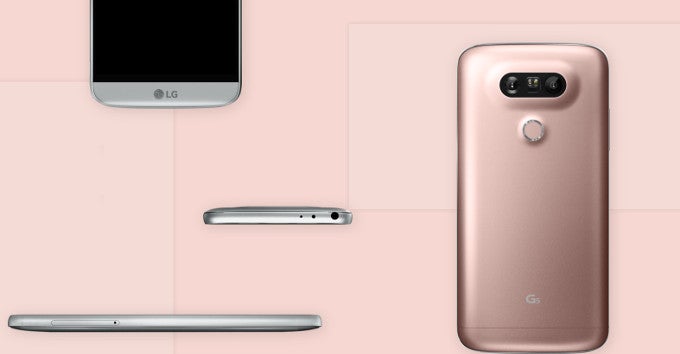 There's more than one way to skin a cat, the gruesome saying goes, and it's true in the world of smartphone design. Whether it's plastic, leather, glass, ceramic, wood, metal, or something else or in between, by now we've seen plenty of Mother Nature's goods put to use in our precious pocket buddies. Times change, however, and like fashion, so do the materials used with smartphones come in—and go out—of fashion.
The latest victim to this not-so-unpredictable way of life has been plastic. Good ol' plastic. And in its place, we've seen a serious spike in the number of smartphones made out of solid metal—whether aluminum, stainless steel, magnesium, or something else. Of course, not all designs incorporate 100% of the stuff, as some makers decide to adorn just parts of the phone with the precious stuff. Others—like HTC and Apple, for example—go full out. And fully metal bodies are definitely trending up. Which probably explains the outrage surrounding the discovery that LG's new darling,
the G5, is made out of metal, but not in the way some people were expecting
.
In short, after it was revealed that the LG G5's aluminum back is covered by a relatively thick layer of what we initially thought is plastic, the company has come out with an official statement, saying that what we're seeing is, in fact, primer. Apparently, LG is using primer on top of the aluminum (or as part of it, seeing as how the two are bonded together) in order to keep the minimalist look of the G5's back, without having to settle with visible antenna bands. We should point out that as early as LG's pre-briefing at MWC 2016, we were suspicious of the G5, as the surface really didn't feel like most metal phones we're used to. And so we asked, and were told that
it is metal
. And in complete honesty, it's hard to argue otherwise, despite the primer layer.
All of this got us thinking about the reasons people seem to
really like
metal phones. We obviously have a few ideas as to why, but we wanted to get your input on this one. So vote below and let us know whether you dig metal phones at all, and if yes—why? And yes, we're aware that for some people, members of our team included, there will be more than one reason. If you fall within that group, just vote for the factor you feel more important, or if your reason isn't available as a voting option—let us know in the comments below!