Do you care if your phone gets hot under pressure?
49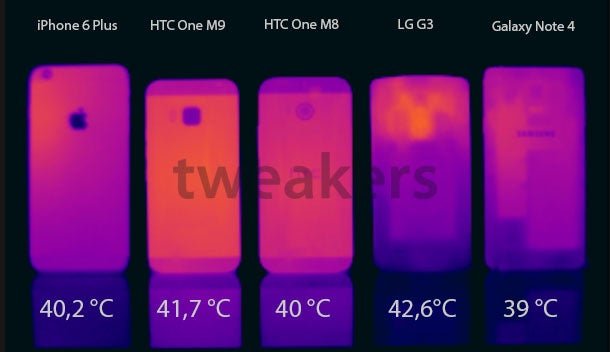 Thermal imaging is at its fine point with smartphones, as we can't imagine a better use of it than measuring how much our handsets heat under gaming pressure. With today's powerful mobile processors, often running at 2GHz+ maximums, heat is an inevitable byproduct, but some phones warm up more than others. The metal ones usually have superior heat dissipation, but their chassis might get too hot for comfortable holding, while the plastic ones may feel just warm in the same conditions, yet they leave the heat trapped inside, which doesn't bode well for the silicon's longevity.
The best scenario is that the chipset doesn't overheat in the first place, yet in light of
recent reports about phones with the initial Snapdragon 810 batches
- a chipset that will be in many a flagship this season - we wanted to ask you if you care how warm your phone gets to the touch. Manufacturers use many tricks to limit overheating, like throttling the processing power when things get out of control, but this isn't the best solution, as it might be a hindrance to your gaming sessions, for instance. Take your pick in the poll below, and tell us how hot your phone is with the comments.