Do we really need compact phones?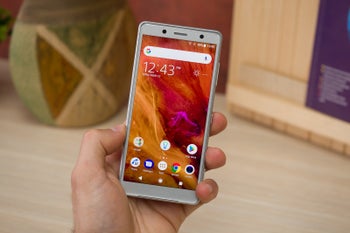 Over the past few years, smartphones have been growing and growing, presumably driven by customer demand for bigger and bigger screens. When the first Galaxy Note launched, it was mocked for having a "needlessly big",
5.3
-inch screen. But it happened to spark a revolution and start a trend of bigger and bigger smartphones. Here we are, in 2019, and a 5.5-inch screen is just your regular, run-of-the-mill phone.
However, as they grew in size, we still had a compact phone offering here and there. Sony always had a Compact series of its main flagship line, offering a smaller phone with the same hardware as the bigger brother. Apple's iPhones had the SE, which is a cute little munchkin, and even the regular
iPhone 6
-
iPhone 8
(non-Plus) are quite pocketable. Samsung's Galaxy S line up until the screens got taller also had a fairly condensed form factor.
Today… there's nothing out there that we would really call "a compact flagship". Actually, even midrangers are usually quite big. Sony's Compact series is the only survivor, though rumors say that we might not see an XZ4 Compact this year.
On the Internet, people are lamenting the fact that there's no choice for a tiny, easily pocketable, yet powerful flagship phone. Yet, if manufacturers collectively went for the bigger phones, and abandoned the idea of making anything compact, maybe they were driven by consumer demand? Maybe the compact units they made in the past were gathering dust in warehouses?
What say you? Do we really need compact smartphones? Do you have a small handset as a daily driver right now?