Dish says T-Mobile and Sprint are doing fine on their own, no need for merger
10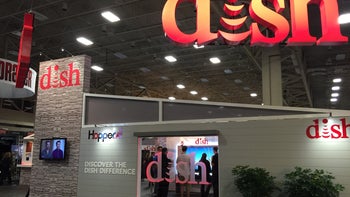 The FCC can't complain from a lack of opinions about the pending merger between T-Mobile and Sprint. Companies have shown both
their support
and
opposition
regarding the acquisition and now satellite TV provider Dish is making a last-ditch effort against the merger,
FierceWireless notes
. Dish submitted a 240-page document to the FCC on the last day the Commission accepted formal comments.
As you can imagine, the document is quite thorough. In the span of 100 of the 240 pages, Dish explains why the merger is not a good idea. Here are some of the more interesting reasons:
"The applicants do not deny the merger will unilaterally increase prices, lead to excessive concentration, harm consumers"
According to Dish, the combined power of T-Mobile and Sprint will not put pressure on Verizon and AT&T to reduce prices by offering lower ones themselves, but instead the consolidation of the mobile market will lead to a rise in prices for both postpaid and prepaid plans.
"Sprint is not a failing firm"
Sprint has pointed out before that it's having financial troubles and a merger with T-Mobile will secure the future of the company and its employees. Dish, however, uses Sprint's own financial reports and to show that Sprint is far from failing, in fact, it's been steadily
making profit
.
"Many of the applicants' claimed benefits are not consumer benefits, not merger specific, or not real"
With this argument, Dish fights back against T-Mobile and Sprint's boasting about how their combined efforts will bring faster 5G deployment, and argues that the benefits of both networks working together will be largely for the operators, rather than the consumers. Again, Dish uses statements made by T-Mobile and Sprint that focus on how both companies are already successfully laying the foundations of their 5G networks, showing that a merger is not a requirement for their customers to get 5G services.
T-Mobile and Sprint are in a very awkward position right now. On one hand, they can't afford to not continue business as usual, in case the merger doesn't go through, but on the other hand their individual efforts are working against their plans.
Will the FCC find reason in Dish's arguments, or will it allow the merger to happen anyway? The Commission's usual 180-day decision period has already passed, but it stated that it will take longer to decide, due to the importance of the merger. All that's left now is to wait and see.