T-Mobile-Sprint merger supported by several pro-business organizations
7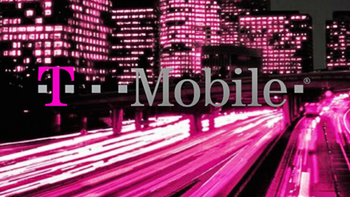 Meanwhile, more business organizations are supporting the merger. In a filing made with the FCC, the National Taxpayers Union said that it's own analysis shows that taxpayers and consumers would benefit greatly from the merger. The deal would eliminate inefficiencies among both carriers and give the New T-Mobile the ability to cut prices and compete in the industry. Other organizations expressing their support of the merger by writing to the FCC include Lincoln Independent Business Association, the Mid-Maine Chamber of Commerce and the Olathe Chamber of Commerce.
You might recall that back in August, the Communication Workers of America (CWA) addressed the FCC, complaining that
the T-Mobile merger with Sprint would cost the union more than 28,000 jobs
. Companies in the industry like AT&T, Comcast and Charter Communications are beginning to send information to the FCC related to the merger, and requested by the agency. According to
Fierce Wireless
, this info includes data about "churn, network engineering, financials, MVNO agreements, spectrum plans and the transfer of licenses and authorizations."
"As you know, the Communications Act of 1934 requires that the Federal Communications Commission (FCC) conduct its due diligence to determine if a transaction between two telecommunications entities meets a "public interest" standard. From our own analysis, we strongly believe that this agreement will greatly benefit consumers and taxpayers. As such, I respectfully urge you to support the proposed application by T-Mobile and Sprint to form the new company, "New T-Mobile." Our country is indeed at a crossroads: we can either work to solidify America's standing as a leader in technological innovation, or allow the status quo and its challenges with providing underserved communities digital access to persist. As the Commission is aware, the creation of an expansive and modern 5G network is vital to being globally competitive in a fast changing and digitally dependent world. This new evolution into wireless technology has the potential for enormous economic and social benefit - both of which increase our standard of living."-Pete Sepp, president, National Taxpayers Union
In what could be bad news for T-Mobile and Sprint, the California Public Utilities Commission (CPUC) is expanding the scope of its review. According to Steve Blum, president at market analysis firm Tellus Venture Associations, the investigation conducted by the CPUC "won't be limited to a few specific and largely technical issues as T-Mobile and Sprint had hoped."