The T-Mobile/Sprint merger is in hot water, as more companies come out against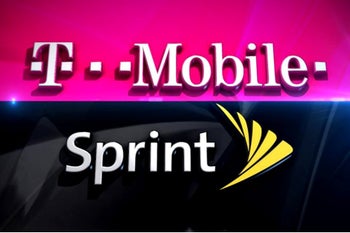 If something can derail the regulatory approval of the
Sprint/T-Mobile merger
, it's the potential loss of jobs, and we already had
unions
crying foul against the marriage yesterday. With a filing before the FCC, now Dish network says it's better for both consumers and the general competition in the field if the carriers remained separated.
Dish's argument is that T-Mobile and Sprint are overselling the benefits for America's 5G network rollout if they merge. In addition, the two smaller US carriers are yet to file convincing explanations how the merger risks for the public good will be negated by its advantages. "
Sprint and T-Mobile have not yet met this burden, and much work needs to be done for them to carry it
," says Dish, the satellite TV provider.
In a separate filing, another TV provider, Altice, argues that its virtual carrier business may suffer as a result of Sprint and T-Mobile tying the knot. "
T-Mobile and the New T-Mobile have made no tangible commitments regarding meaningful support for current MVNO partners
," according to Alice and there is no guarantee for the "
same collaborative partnership
" as the provider now has with Sprint.
A third filing, this time from C Spire, rubs extra salt in the wound by claiming that rural areas will suffer if Sprint's CDMA network is disbanded. These opposition filings are only bound to increase while we are entering the final phase of regulatory scrutiny over the merger, and will hopefully lead to a well-planned and executed merger that takes them into account.