Dish asks FCC to postpone review of the Sprint-Softbank deal
8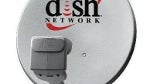 With the Sprint Board of Directors deciding to look at
Dish Network's $25.5 billion offer to buy the carrier
, the satellite television content provider is asking the FCC to
hold off
on reviewing Softbank's $20 billion offer for 70% of the carrier. Dish is requesting the delay so that Sprint's Board can decide which deal to back. Either deal could help raise Sprint's place in the mobile industry from a non-competitive third place to a company with the wherewithal to challenge second place AT&T and even make a run at top ranked Verizon.
This isn't the first time that Dish has asked the FCC to hold off on a review of Softbank's deal. Back on January 16th, the satellite television company asked the FCC to delay its examination of the Softbank deal because of
Sprint's attempt to buy the remaining shares of network wholesaler Clearwire
that it doesn't already own. FCC Chairman Julius Genachowski has already gone on record as saying that he expected the original Softbank deal to close next month. The delay would help Dish gain more traction for its bid.
Genachowski has in the past, expressed hope that Dish would become a wireless carrier to add competition to the business. The agency has
already approved Dish's request to use some of the spectrum originally designed for its satellites
, to be used for cellular communications.
source:
Bloomberg