Did you make the switch to Windows Phone 8? Here are some "must have" apps
32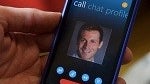 Microsoft has a steep hill to climb with its new operating system just to grab a noticeable portion of the market share. While the Windows Phone Store is brimming with applications, we can agree that apps are lacking in some areas, yet also excelling in others.
As with any smartphone, there are simply some good quality, free or low cost applications that many would regard as a "must have" on their device. Windows Phone is not lacking so terribly in many popular applications. Some of you may not know these applications are even available for Windows Phone.
By all means, this is not a complete list, but it is a great way to start, and with the other integrated features of Windows Phone these will give you time to find a worthwhile collection of decent apps from a fairly impressive catalog to choose from. Many of the apps ad-supported and thus free of charge. Of those, quite a few offer upgrades to ad-free versions. Costs for apps start typically at $0.99 and go up from there. You can check all these apps and more at the
Windows Phone
web-site.