Did you know what was the first Nokia phone ever?
29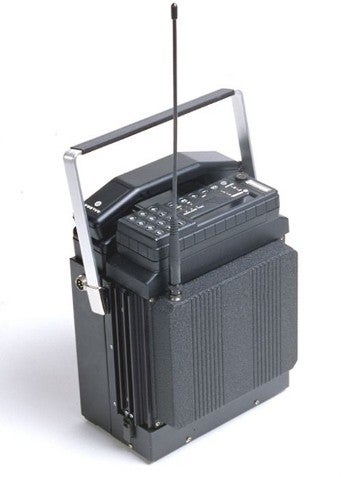 Mobira Senator, the first cell phone by Nokia, launched in 1982
Nokia is a name that might soon fade out of existence, and that's kind of sad when you think about it. The company, now part of Microsoft, has been making phones for over 30 years, bringing a number of remarkable models along the way. "Remarkable", however, isn't the first adjective that comes to mind when we look at the Mobira Senator. Still, it was the phone that started it all - the first phone from Nokia, released in 1982.
The Mobira brand name emerged in 1979, after Nokia merged with an electronics company called Salora. Two years later, in 1981, Finland's first cell phone system was launched, and Mobira was hard at work building phones for the new network. This 1st-generation (1G) analog standard was known as NMT-450 and ran on the 450MHz VHF band.
As for the Mobira Senator, it was launched in 1982 and was marketed as a phone for in-car use. Sure, you could carry it around, although its weight of 9.8 kg (22 lb.) made that a challenging task. They didn't have lithium-ion batteries back then, you know. Today, the Mobira Senator is one of the rarest cell phones that have ever existed, which is not surprising given its age.
So, what's your favorite Nokia phone ever? Let us know in the comments!
Recommended Stories