Did you know what is the world record for longest phone call?
49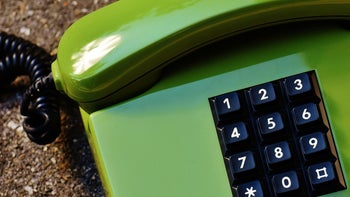 Today, the average phone conversation last for just a few minutes, and looking at the way trends are developing, we can assume that phone calls are probably going to get even shorter over the coming years. But at the same time, there are still folks who love a healthy chat and can talk on the phone for hours. The people we're going to tell you about belong to the latter group. What's more, they're known to have set some of the lengthiest phone calls that the world has ever seen. So, what is the world record for longest phone call?
What is the longest phone call ever taken?
In 2012, Eric R. Brewster and Avery A. Leonard of Harvard University held a phone call for an amazing 46 hours, 12 minutes, 52 seconds, and 228 milliseconds. The two students were not allowed to stop talking for over 10 seconds, but were given the chance to muster their strength back with a 5-minute break for every hour spent on the phone. This was more than just an extraordinarily lengthy chit chat. It was a show - the debut performance art installation of a new students cooperative called the Harvard Generalist. People were allowed to observe the conversation and even interact with Eric and Avery, thus potentially inspiring new topics.
But a few years earlier, in 2009, Sunil Prabhakar went down in history with an even more impressive phone call record of 51 hours. However, he did not have a single call partner while setting the record. He started by calling Dr K. K. Agarwal, a renowned Cardiologist, who later passed the call onto others.
A feat recognized by the Guinness World Records took place in Riga, Latvia, where a phone conversation lasted for a whopping 56 hours and 4 minutes. This happened back in 2012 at an event organized by Tele2 communications and SponsorKing. The record was set by two teams, Kristaps Štãls paired with Patriks Zvaigzne and Leonids Romanovs participating together with Tatjana Fjodorova, who talked about anything from aquariums to social dynamics to mind power.
What is the longest phone call that you've ever had? Let us know down in the comments!