Did you know: the Apple Watch has a heart monitor as accurate as the best dedicated heart trackers
63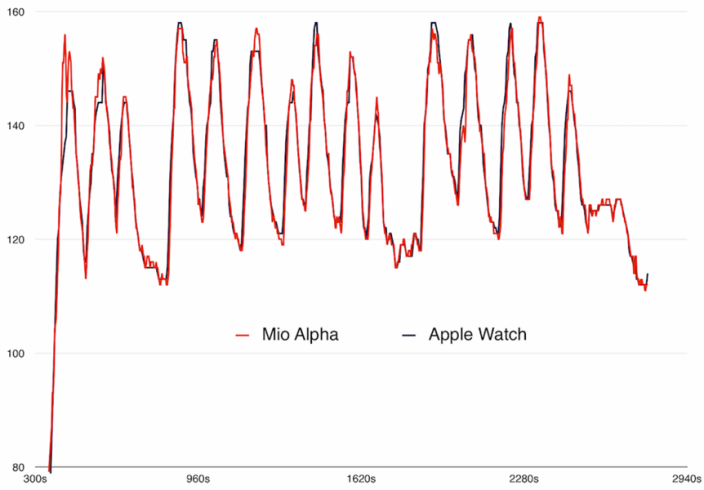 The Apple Watch seems to be a rather polarizing device: some love it, others - not so much, but at the end of the day, it has picked up some initial momentum. And while we already know about its various features like the option to send your heart beat to other Apple Watch-toting friends, did you know that the Apple Watch actually has a heart monitor tuned to near perfection, on par with the best dedicated heart monitors out there?
Software engineer and SonoPlot founder Brad Larson took the raw data from his Apple Watch heart monitor and stacked it atop data for the same period, but generated by a dedicated heart-rate monitor, the Mio Alpha. The Mio Alpha itself is a wrist-worn wearable, but it has already been tested to feature 99% accuracy in readings when compared with a chest-strap pulse tracker.
The chart above shows the data for the Apple Watch plotted against the Mio Alpha, and one can easily spot just how identical the readings are. Truly impressive.
The Apple Watch uses a pulse oximeter to measure your heart rate, a technology that beams color to your veins to measure your heart rate by the reflected light. Recently, it was found that readings are corrupted by hand tattoos, and Apple itself confirmed this, but for all others - the accuracy is truly impressive.